Tractafric seminar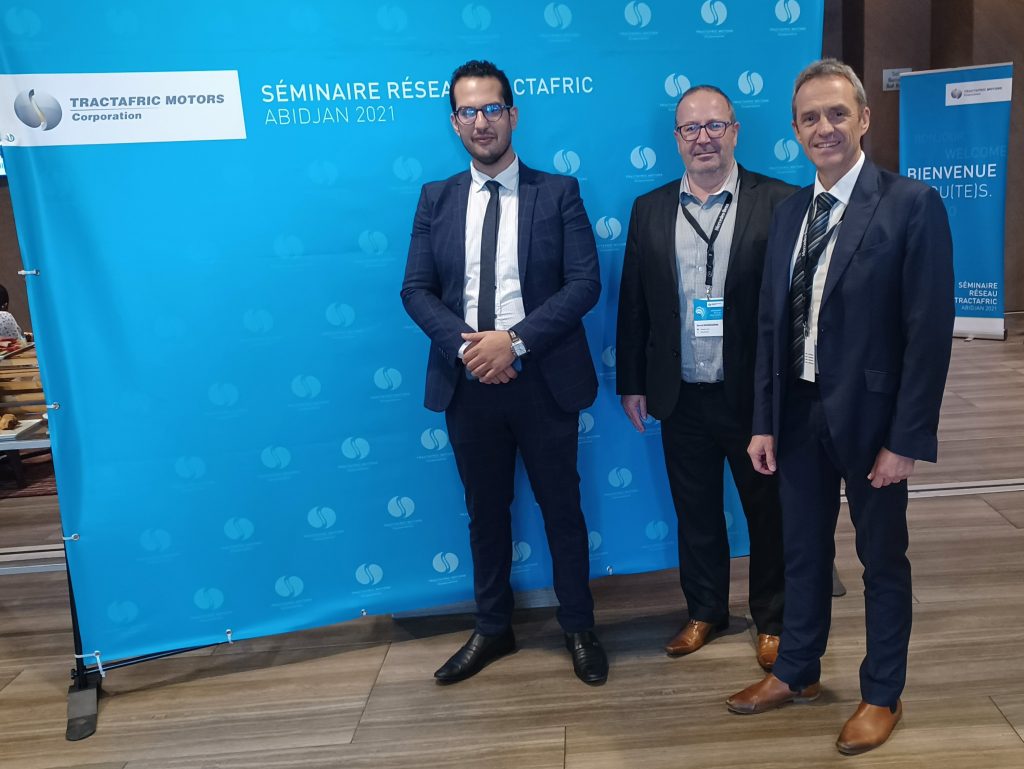 Tractafric Motors seminar for Central and West Africa 
Tractafric Motors Corporation – a subsidiary of Groupe Optorg – is currently one of the leaders of the HVG (heavy goods vehicles) and automotive distribution in Central and West Africa. Its activity is based on a large network of subsidiaries and independent approved dealers for the following makes: Mercedes VI, Ford, Ford Trucks, Hyundai, Isuzu, Isuzu Trucks, Mitsubishi, MCV, JAC, JAC Trucks, Renault and BMW.  
During this seminar organised in Abidjan, Ivory Coast, from the 26th to the 30th of October 2021, the providers partners of Tractafric Motors, such as Solware Auto, were invited to take part to show their products and solutions, with the aim of assisting  Tractafric Motors in its expansion strategy.  
As integrator of incadea.dms in Africa, Solware Auto provides the solution to the distribution and repairs network of Tractafric Motors. In this seminar, we set out the digital strategy of Tractafric Motors in which Solware products and services are the centerpieces.  
The implementation of our solutions incadea.dms BC, winmotor next and MyPartakus offers to Tractafric Motors a complete and integrated solution for the business processes management as well as for the interactions follow-ups between all the players of its distribution channel.  
Thank you to Dominique HANOTAUX, Eric MOLL and the teams of Tractafric Motors for their trust.