DAF PARIS and Incadea: case study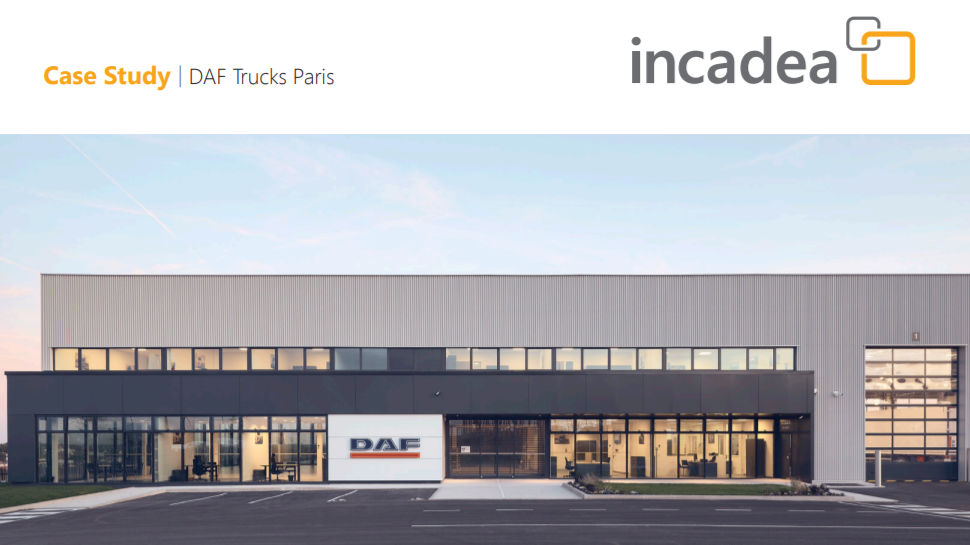 DAF PACCAR chose incadea.dms as the DMS solution for its subsidiaries and recommended DMS for the dealerships members of its network.
Since 2018, DAF and Incadea have been working in close collaboration on the development of a package solution with all the interfaces. The DMS is adapted to DAF activities and meant to be used by all its subsidiaries and dealerships in Europe.
Incadea – in collaboration with DAF – worked on a case study published in October 2021. It sums up the advantages of the DMS, especially for the heavy goods vehicles (HGV) distribution and repairs networks.
This study describes a modern, complete and innovative solution, which enables DAF teams to offer the best quality of service to meet the needs of their customers.
Read the full case study here.
About
Background company
"DAF Trucks N.V. is a technology company and the premier commercial vehicle manufacturer in Europe. DAF is a wholly-owned subsidiary of PACCAR Inc, the worldwide quality leader in the design and manufacturing of premium light, medium and heavy-duty commercial vehicles. PACCAR also designs and manufactures advanced diesel engines, provides financial services and information technology and distributes truck parts related to its principal business. " Source
Background incadea
"incadea is a global provider of automotive software solutions that helps dealerships operate more effectively. incadea helps all customers improve their market positions through the use of state of-the-art technology, powered by Microsoft Dynamics 365 Business Central. incadea supports more than 4,000 dealerships from 60 leading OEMs. With incadea.dms Commercial Vehicles & Trucks, incadea offers a highly advanced solution that helps the commercial vehicle and truck world to transform their business and become high performers."