RIMCO MOTORS chose incadea.dms and Solware Auto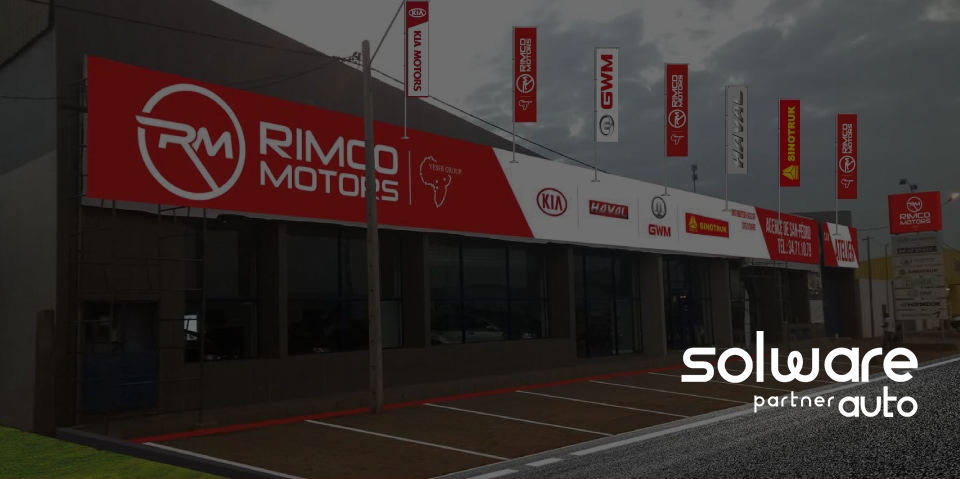 RIMCO MOTORS, a subsidiary of Yeshi Group, is the exclusive distributor of the following makes in Ivory Coast: KIA, SINOTRUK, HAVAL and GREAT WALL. The company recently chose incadea.dms BC as its new DMS and asked Solware Auto to implement the solution.
The project started in March 2020. Despite the severe constraints set due the health crisis, RIMCO – in partnership with Solware Auto and its consultants – managed to implement the DMS. The Go Live took place in May 2021.
During the first phases of modelling, the project managers were able to see the added values that such a system can bring and they adopted them very efficiently. Indeed, the main characteristic to this project was the reorganization of the various services done by the teams of RIMCO, in order to make the most of the functional advantages of incadea.dms BC.
Incadea.dms BC is currently being used and the users put their knowledge into practice. In addition, other projects linked to the DMS implementation are planned. Solware will be here to help and guide RIMCO through its development.
We would like to thank RIMCO MOTORS for their trust.