Incadea digital sales workplace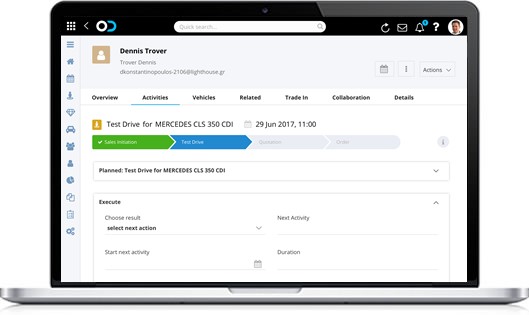 At the beginning of the year, Incadea announced the launch of the new CRM module called "Digital Sales Workplace". This module is part of its strategy to provide a row of software solutions, within the framework of the digitalization of the processes within car dealerships.
The new CRM solution of Incadea includes all the key commercial processes to do the commercial actions efficiently. This new platform of sales, CRM and marketing solutions was designed to help the dealerships to easily adopt a digital strategy which includes the whole customer journey.

The use of incadea.dms BC and of the Digital Sales Workplace solution allows to offer a modern and entirely revisited user experience.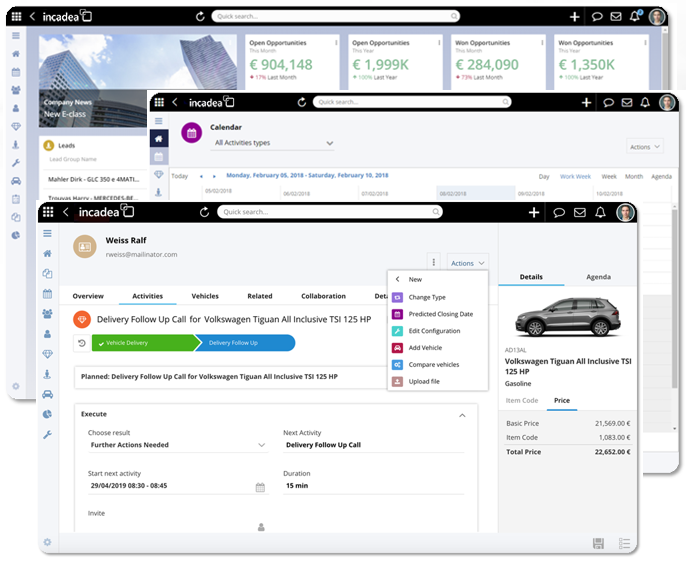 The Digital Sales Workplace includes the whole customer journey and links all the physical and digital touchpoints to ensure an easier customer journey (walk in, social networks, emails etc…) in order to:
– Transform customer data into clear and usable knowledge.
– Respond quickly to the changing preferences of the customers and to new market opportunities.
– Initiate, track and close sales consistently and efficiently with workflow rules that automate sales stages, lead routing, notifications and escalations.
Don't hesitate to contact our commercial department for further information, click here