Release note – Cumulative Update incadea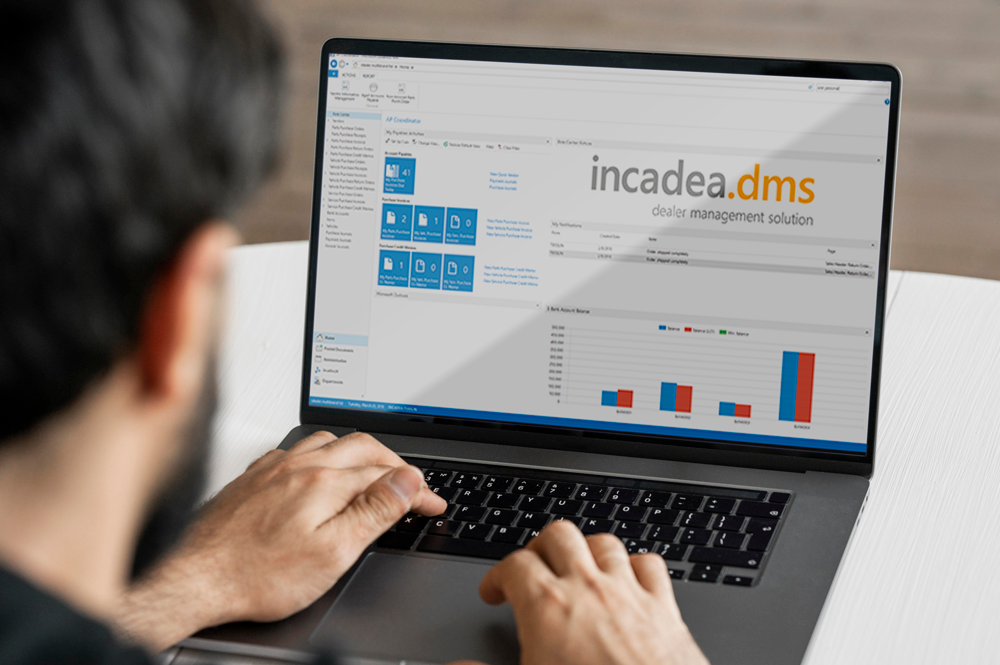 It is with great pleasure that we announce the release of the Cumulative Update (CU) of incadea.dms 7.2 BC from January 2022. This update includes all the correctives and innovations published by the editor incadea during the years 2020 and 2021.
This CU is the first one to be published by Solware Auto for the version based on Business Central technology. We invite our customers to implement it in order to get an updated version and an optimum support, in relation to the various correctives and developments available. From now on, the Cumulative Updates will be released every four months.
You can find below the main improvements and novelties of this month:
1. Liquid dispenser integration module for incadea.dms.
2. Improvement of the feature « Parts processing reports ».
3. « Vehicles default fees » enhancement and creation of a Shopping Cart.
4. « Own Options Selection » enhancement.
5. « E-document » framework.
6. « Physical Inventory Order » enhancements.
7. « Copy Document Function » now available in Service Area.
8. New feature of « Vehicle Physical Position Tracking ».
9. New web app for the Vehicle Health Check (VHC).
10. New feature « Separate Parts Return » when creating Service Credit Memos.
11. Improvement of the display options of the Web Service Planner.
12. Test Drive management.
13. Improvement of text handling for the Vehicle Appointments.
For more information, don't hesitate to contact our commercial team LINK