Business and Technical Consultant for Iberia H/F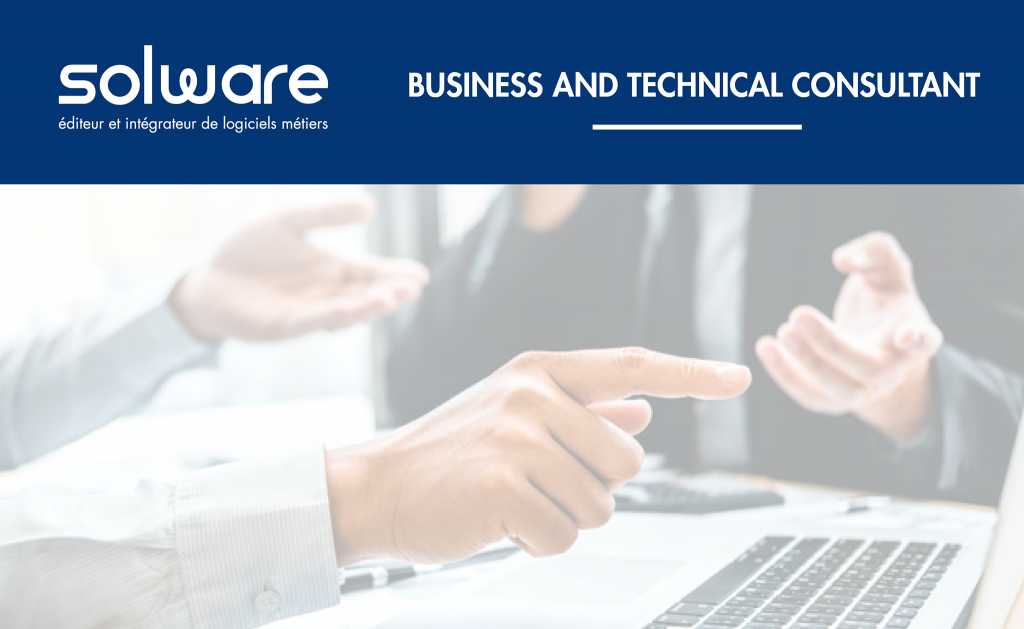 Member of Solware Group, Solware Auto is a software editor and integrator of DMS (Dealer Management System) for the automotive retail and repair market. 
With 30+ years of experience, 130 employees and more than 4.000 customers, we are leader in our main markets. 
Through our business units and subsidiaries, we are addressing customers like the main automotive manufacturer, retail groups and repair networks in Europe, French overseas countries, Africa and Indian Ocean. 
We are launching a new DMS « winmotor next« , an innovative successor of our flagship solution « winmotor » with cutting-edge ergonomics for a quick integration and better user experience. 
In order to support our grow in Europe, especially in Spain, Portugal, Italy, Belgium and The Netherlands, we wish to welcome per country business and technical consultants dedicated to » winmotor next » for the integration and the support of our new solution. 
After a first training period, the collaborator will undertake the following tasks: 
Installing the solutions 

User training 

Hotline support 1st level (functional) 

Onsite consulting 

Pre-sales and sales actions 

Contact person between customers and developing team in France 
This position is based in Spain (Madrid area), mainly sedentary but the collaborator may travel nationally and internationally for onsite missions. 
We have an office in Madrid, but we are open for "smart working".  
We are looking for a person autonomous and organized, with big communication skills, with a keen sense of client service and a great capacity for teamwork. 
You are know for establishing excellent relationships of trust with all of your Interlocutors
Your mother tongue is Portuguese from Portugal, fluent in Spanish and you have a good level in English (B2/C1).  
Having a voluntary and curious mind, you will know how to get involved in the corporate culture and respect its values: innovation, rigor, and transparency
Area: Madrid 
12 months salary 

Restaurant tickets  

Home office expenses 
Do you recognize yourself? Then apply !